Estimated reading time:
5
minutes
Last Tuesday – just a few days after Brexit – around 15 members of the Cloud Architecture Alliance (CAA) had the chance to visit Netapp's Insight congress in London and have a private session with Jonsi Stefansson, CTO & VP of Cloud at NetApp. Steffansson's company Greenqloud was bought in 2017 by Netapp and now his ideas, plans and execution power are playing an important role in the future of NetApp.
Till Tuesday to me NetApp was a company that built intelligent storage devices. Last time I was in touch with them was in 2013, when I joined the Netapp Pro Continental Cycling Team at a trainingcamp in Spain. During daytime I was riding in the Sierra Nevada with the pro yclists and in the evening had dinner with the pro's of Netapp.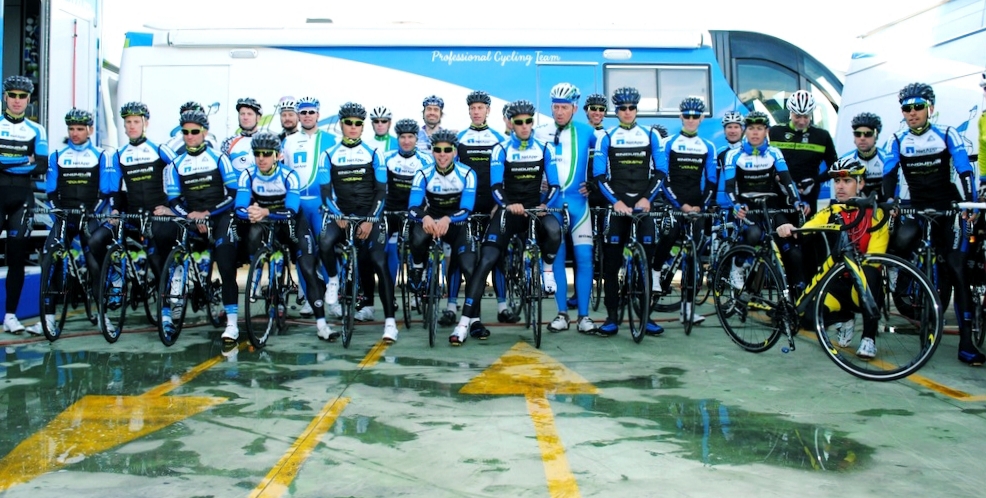 Since then the company has evolved. First when storage became more and more virtualized NetApp teamed up with VMware. And the mantra "if you can't beat 'm, join them" seems to be working for them as nowadays they are the only storage vendor who's products are natively integrated in the hyperscale clouds of Microsoft and Google. Amazon will follow.
By leaps and bounds we've turned something that used to be a concept into a reality

Jonsi Stefansson – NetApp
NetApp is focusing on delivering new services which support their vision of enabling organizations fueling their innovation by managing their data in a multi-cloud environment. These new services make it possible for organizations to create a cloud agnostic Data Fabric. That sounds wonderful. And as Stefansson said: "By leaps and bounds we've turned something that used to be a concept into a reality".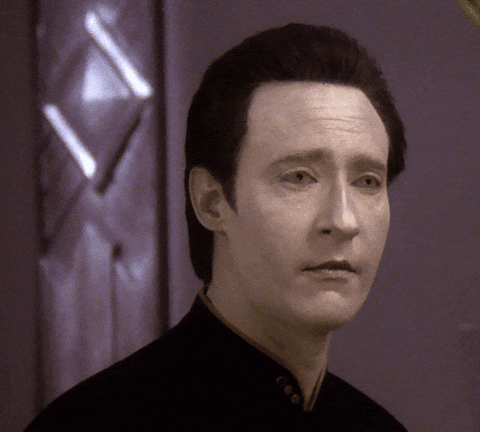 Today when you log into Microsoft Azure cloud portal you have the option to use several cloud volume services which deliver NetApp storage. These services are delivered by Microsoft, not by NetApp. Same goes for Google. The native integration at AWS will follow.

NetApp has a reputation of delivering a storage platform that can handle specific high performance applications and databases like SAP Hana and Oracle. Microsoft, Google and Amazon finds this interesting as there are many organizations who's SAP systems won't perform well enough on the cloud providers storage services.
Now Google and Azure are able to go after workloads they have never been able to go after before

Jonsi Stefansson – NetApp
Stefansson said "NetApp is part of Microsoft and Google. We work with them together, we are their development team. We helped integrating and automate the entire on-boarding. It is not that you just role in NetApp boxes into the datacenter, we did the whole integration and it is extremely complex – company's have tried it before and failed. Now Google and Azure are able to go after workloads they never been able to go after before. Like SAP Hana, and specific oil and gas systems which are solely NetApp-certified."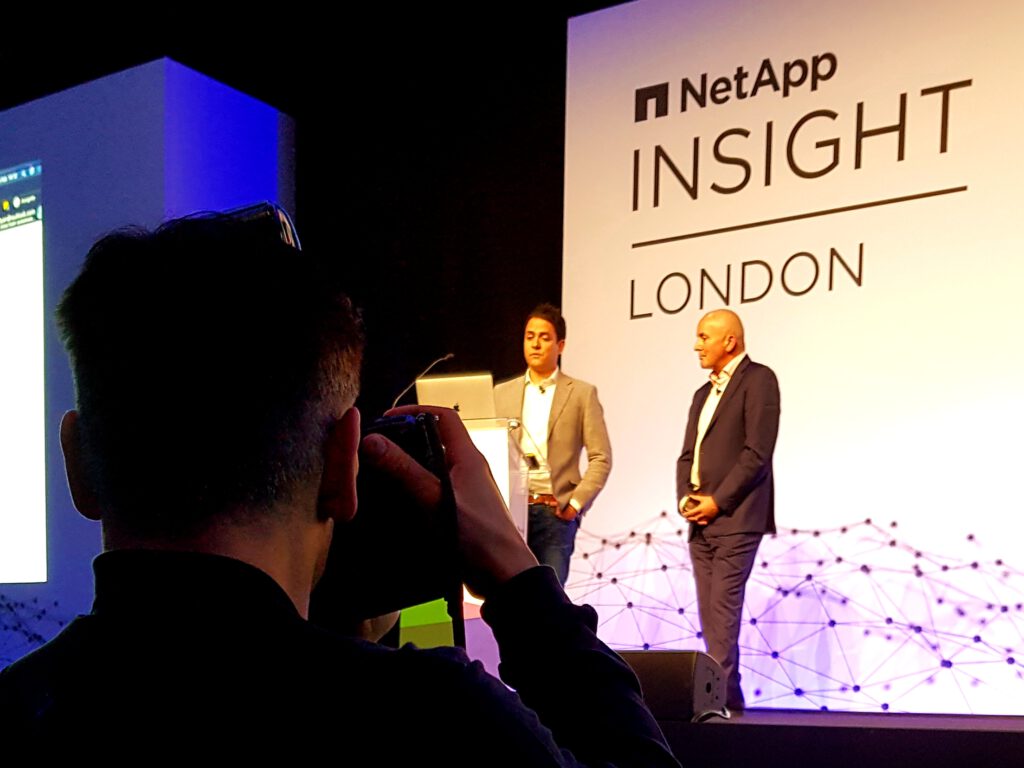 Stefansson continuous: "One of our biggest workloads is Windows Virtual Desktop (WVD). If you have more then 500 seats, their storage-offering during log-on and boot-storms makes WVD crash. So Microsoft itself brought in hundreds of customers to solve their WVD issues. And it is not NetApp that is selling, it's Microsoft. And CSP's still get their rebates."
Also interesting was hearing Stefansson talk about how the NetApp development team works at Microsoft. "We have daily engineering stand-ups, and we plan what features are being worked on and when. We are 100% integrated."
Then Stefansson shows us the Data Fabric Orchestrator, which is a cloud service that helps customers create and manage their data in a multi-cloud world. All assets discovered sit behind a unified Data Fabric API and a single user interface. Through a metadata tagging and labeling solution you can start automating your organizations best practices and compliance rules across your Data Fabric with Fabric Policies and Fabric Flows.
Impressive to see is you can change the type of storage volume on the fly. If you need more performance just switch the type of storage you need, and vice versa. No downtime, no data transport to a new volume, no extra costs because you need to double your storage temporarily. You can script this process and let your applicationtriggers control the process.
There is another advantage Stefansson says. "We have to develop and maintain three API's; the ARM API for Azure, the Google Cloud API and our REST-API for our Amazon offering (because the AWS offering is not native yet but available via the Marketplace). The Data Fabric orchestrator kind of solves that issue.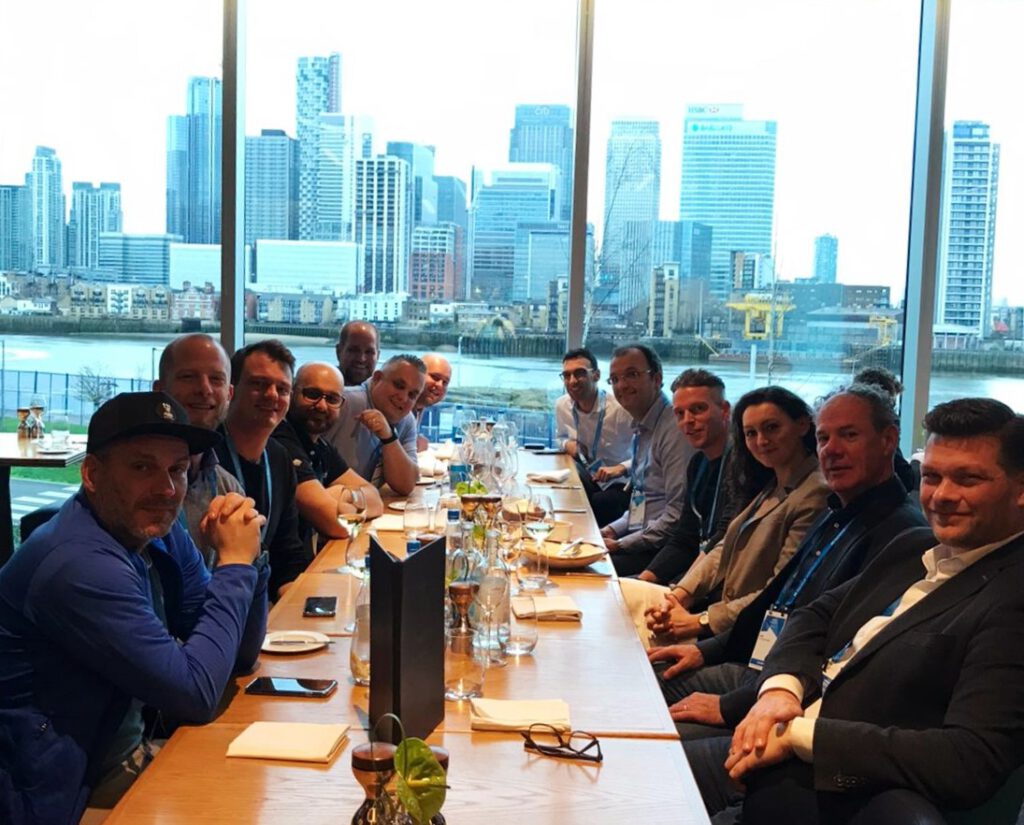 And then there is the NetApp Kubernetes Service which makes it possible to create modern infrastructures for building modern applications in every hyperscale cloud and on-premises. I find this an interesting development as it has got nothing to do with the storage company NetApp was before, but it says all about their current vision and strategy.
Sitting down with Jonsi Stefensson and listening to the speakers at the conference gave us new insights in the strategy of NetApp. And Stefanson seemed to be happy with the feedback and ideas he got from the CAA team. His enthusiasm when talking about what is to come makes it interesting to keep following NetApp's development. Just one problem, the former NetApp cycling team is now sponsored by Bora and became part of the UCI World Tour, but I don't think I could follow Peter Sagan anyway.