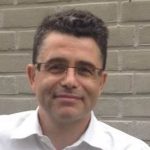 I know Roderick as a result driven people manager. He is not afraid to take up challenges that require an out-of-the-box approach, and motivate the team to think in different directions. Working together with Roderick at Simac Techniek in Veldhoven (2014-2015), I have experienced him as a strong team player who has been instrumental in solving urgent issues on short-term and at the same time keeping focus on a system solution that would bring the company further on the longer-term. As a person, Roderick is pleasant to work with and has a good sense of humor, which definitely contributes to the team's spirit.
Rene Claessen,
Head of New Business Development @ASML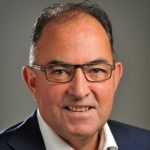 Roderick knows how to translate technological developments into applicable business solutions in an excellent way. He knows how to translate his in-depth and broad knowledge of IT and its applicability into strategic roadmaps. I have experienced Roderick as a true team player who attaches great value to an honest and sincere team with a common drive.
Peter Veraa,
Director Business Development at Simac Techniek NV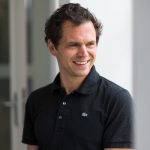 Progress, improvement and positive. That is Roderick as a person and as an architect. Looking for the limits of the possible. I enjoy working with you.
Xavier Geerdink,
Business Consultant Social Intranet & Digital Workplace & Founder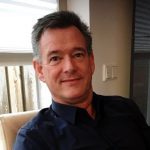 Roderick is a very competent and committed person and colleague. He took a very independent role in the commercial team. Partly due to his actions, Simac has brought in a very nice customer like Cardano.
Roderick showed not only to be a good architect but also to take commercial interests into account. He played an important role in the development of Microsoft Cloud Services. He had a vision, and from this vision he took the team along in his convictions and enthusiasm. Roderick worked very clearly from the needs of the customer.
In addition to his professionalism, his beautiful stubbornness, his insight and drive, Roderick is a very nice and social person. Committed, sometimes a loner and very pleasant to deal with. I enjoyed working with Roderick, having a great deal of discussion, and learning from him.
Jan Steur,
Director Sales & Marketing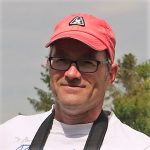 I know Roderick as a very involved and valued colleague. He has always worked hard for sustainable innovation in the Healthcare IT landscape. He knows how to present this comprehensively and with conviction to his clients. Roderick set up a transparent communication infrastructure for HL7 messages within JBZ. And the first steps were taken for Cloud applications in self-management for our patients.
Roderick is a strategic thinker, has sharp insight, touches the essence and does not shy away from confrontation if necessary. Strong in his role as a business partner, independent in his thinking and enjoys working with others.
Peter Kretschmann,
Stafadviseur Ketensamenwerking @Jeroen Bosch Ziekenhuis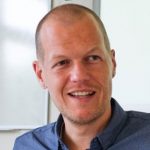 I know Roderick as someone who understands what organizations need and how you can use IT and modern resources to achieve a goal. Roderick has a strong vision and can connect people well. Are you looking for someone who knows about technology, but also has an eye for the human and organizational side, then Roderick is your man.
Robin Slagman,
Office 365, Sharepoint & Microsoft Teams Consultant; Business IT Consultant; Founder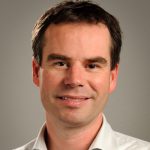 Roderick is one of those few people that can truly help align IT and business. He does this by creating clarity and helps setting the priorities. He couples this with his extensive knowledge of the cloud landscape. I have highly enjoyed working with him and can only give him my highest recommendations.
Rogier van der Horst,
Business Development Cloud and Workspace services @Inspark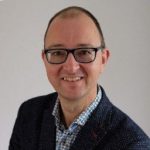 Roderick understands solutions must contribute to business objectives, and acts accordingly. He shares his vision with the team and invites others to explore alternatives from different angles. Roderick has knowledge and provides insight into the effect of solutions. As a person he has an eye for people and team spirit, it was great to have worked with him.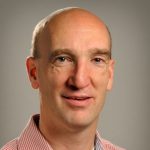 Roderick is a visionary architect who understands that the way we work, play and learn is changing, and how IT can help us. Roderick can make the journey with customers and he can explain in a passionate way how next steps can be taken. It is still a pleasure to work with you Roderick.
Arjen Verhiel,
IT Infrastructure and Security Architect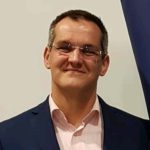 I've worked with Roderick for over 2 years. During this time I've been impressed with the knowledge Roderick has and above all with his dedication to his work which he shows to all of his customers. Supportive in any way and above all a true specialist.
Bas de Louwere,
Senior ICT specialist Storage & Virtualization and Coordinator Infrastructure Service @ETZ Hospital
Phase 01
Strategies and Scenario's
CIO's
IT-Managers
Architects
Business Managers
Program Managers
Marketing Departments
Business Development
Program Managers
Agile Teams
Project Managers
Service Delivery Managers
Lead Engineers
Operation Managers
DevOp Teams
Business Managers