Estimated reading time:
5
minutes
The biggest challenge for companies in this decade is to really align business with IT. Organizations not willing to do this will be in trouble sooner or later. We, the IT guys, always talk about that we have to get closer to the business. But the fact is that the business needs to get closer to IT too. And not tomorrow, this has to start today. I'll try to explain the importance of this using some examples and quotes.
Let's start of with a quote:
"Democracy is not a spectator sport. If people don't participate in it, it ceases to exist." (President Obama, July 27th 2016, DNC)
Obama said this in his last important speech as President of the United States at the Democratic National Convention. A very true political statement, of which I immediately saw the similarity with the changing proces that is taking place in companies relating to IT nowadays. And therefor I say:
"Information Technology isn't a spectator sport for the Business. If the Business does not participate, the company ceases to exist".
Niccolò Machiavelli (1469-1527) is known for his amorality and justice in his political thoughts – his ideas were very revolutionary – and therefore he is seen as one of the first managament gourous ever. One of his quotes that stands the test of time is this one:
"I believe also that he will be successful who directs his actions according to the spirit of the times, and that he whose actions do not accord with the times will not be successful." (The Prince, pg 219).
Today you cannot design the ultimate system anymore that will run for the next ten years. Business is evolving to fast, and this is mainly because of the extreme rapid changes in IT.
This incredible change is mainly driven by the commoditization of IT functionality. Worldwide intelligent platforms like Azure, Google and AWS are build. They offer fuctionality which is continuously being improved, has a pay-per-use model and can be consumed by anyone. By anyone. Power to the people. You just have to come up with the right idea. What do you want to achieve? The building blocks you need are waiting for you to be used. As Einstein said:
"Imagination is more important then knowledge". (Albert Einstein)
Not-native-cloud-born-companies are often now-not-so-proud-owners of datacenters, they have lots of legacy IT systems and an old-thinking (IT) staff. Every day they have to deal with all the problems that come with the ownership of things that do not directly contribute to the business goals. How can they stay succesfull if their competitor can focus all of it's energy on improving the business instead. The former champion companies suddenly get old fast. To survive these companies also need to continuously improve, and that meens they need a solid foundation to build on. How to get there?
One of the steps to achieve this is to start making use of platforms like Microsoft Azure. Allthough this requires a plan and some skills, this is the easy part.

More important: at the same time you have take out the IT bureaucracy and lengthy processes. Replace them with an agile team which understands your business very well and has a focus on Lean which includes automization. And how do these team get to understand the business? By letting the business participate in the team.
For the Agile teams to be successful they need to know what is the vision of the company, what are the processes, what is the business model that is used and what are the architectural principles.
As IT needs to align with the business, the business needs to understand IT more than ever to stay competitive!
Take a look at all these new very successful recent start-ups: AirBNB, Über, Netflix, Coolblue, Semmie.nl and bunq. They are all IT companies. They do some of the things traditional companies in their line of business do, but they take it a few steps further by using IT in a very intelligent way. And they constantly introduce new features. And by the way, these companies don't own datacenters. They don't have to deal with Citrix-, storage-, server- and emailbackup problems. They use public cloud solutions for their IT infrastructure.
Let's take a closer look at bunq and how they integrate IT and business. Bunq promotes themselves as an IT company with a banking license. This is a completely different approach when looking at their competitors, the big banks. And what do they do with their non-IT employees: bunq teaches them to write code! So if you are a new employee doing marketing, you might be in for a surprise 🙂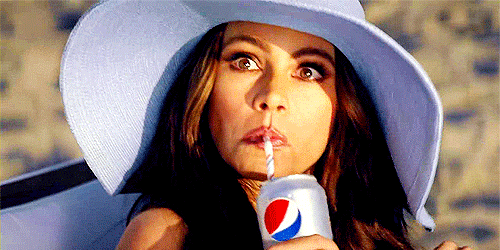 Their statement is that "if you get a grip on what the internet is made of, then there's basically nothing you can't do with it. Building your own world means independence." Furthermore, people who understand coding can solve problems in a more structured way and communications get easier, as they are an IT company.
Machiavelli again:
"It ought to be remembered that there is nothing more difficult to take in hand, more perilous to conduct, or more uncertain in its success, than to take the lead in the introduction of a new order of things." (The Prince, Ch. 6).
So to cut to the chase: nowadays IT and Business has to be seen as one. To survive – and because change never is easy – your IT and Business must work together. Start by creating a win-win situation. And then bring it to the next level: Synrgize!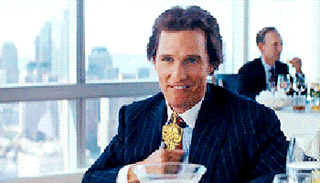 To get updated when a new post has arrived subscribe to the newsletter: